SSD Inspired
Outside of our Bare-Metal Cloud offerings, our Linux VPS and Windows VPS hosting solutions involve SSD's for its undisputed speed enhancements. We have both a full SSD VPS plan line up as well as an SSD-cached plan lineup.

Migration Assistance
Moving from a competing Virtual Private Server company? We'll move your sites over to your VPS Hosting instance with us absolutely free. This does require that you have cPanel, Interworx or Direct Admin on both the source VPS and with your VPS with us.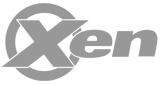 XEN VPS
Virpus uses Xen Paravirtualization for all Linux VPS Hosting instances and Xen HVM for our Windows VPS Hosting. All RAM and Disk resources are dedicated and cannot be oversold. Who said you couldn't get a cheap VPS that wasn't oversold? =)

3 Days Risk Free
In the event you are not satisfied with our services, we will issue you a refund subject to the terms and conditions set in our Terms of Service

Rich Template Library
Our library is constantly being refreshed with the latest OS templates of linux including Arch Linux, CentOS, Debian, Gentoo, Slackware and Ubuntu. We also offer Windows Server 2008.

In House 24/7 Support
We are here to assist you 24/7/365 for any technical support requests
I would just like to say you guys are the best VPS providers I've had. I've had 3 other VPS providers, 2 shell providers and 3 web-host providers previously but this is by far my favourite.
R. Morrison
I've recommended Virpus for their price, professionalism and their products. I continue to use Virpus for these reasons.
P. Allen
Seriously impressive: in the entire history of the account we have never once had a problem. Absolutely solid.
A. Lambert
Thanks for your good service. Using virpus's vps for 3 years. Well done guys
W. Tam
* Subject to the terms and conditions set fourth in the Terms of Service